Supply chain
Actively engaged on its territory, Azienda Agricola Buonamici is a dynamic company which not only collaborates with local authorities on several fronts, but also works closely with the University of Florence and the Accademia dei Gergofili, a well-known agronomy educational institution in Florence, for research and experimentation.
Azienda Agricola Buonamici leads a project on food and agriculture called "L'Olio Biologico delle Colline di Fiesole" within the Progetto Integrato di Filiera (PSR TOSCANA 2014-2020 – PIF N.48/2017) of the Tuscan region. The objective is to bring together industry players in order to support organic farms in Fiesole and to produce an exceptional local extra vergin olive oil.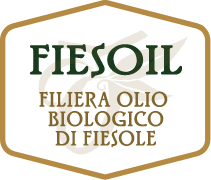 Within this Progetto Integrato di Filiera, another project was born in collaboration with the Cnr-Ibe, an Italian institute for bioeconomy. The project "Biodiversity Park" – which will be a unique place in the area – was conceived with the aim of protecting and fostering the local biodiversity in terms of olive trees. Soon, you will be able to visit a special garden made of olive trees, where multiple varieties and phenotypes of Fiesole will live in harmony.
The Distretto Biologico di Fiesole (Organic District of Fiesole), where our company is located, is the only existing agricultural district in Tuscany. This is further evidence of the support our local administration, in the person of Anna Ravoni, has given for the preservation and promotion of the organic olive growing supply chain and heritage of Fiesole.